TheBeerNut

3573

Over the October Bank Holiday weekend for the second year running, Bord Bia has organised a nationwide celebration of Irish farmhouse cheese and craft beer. Over 20 tasting and demonstration events will be taking place around the country, with many pubs, off licences and markets offering the opportunity to try some of the best Irish cheeses with our native craft beers. Formats vary from formal tutored tasting events to casual tasting trays of cheese and beer available throughout the weekend.
Cheese and beer is a natural pairing and represents two products about which Ireland has a great deal to be proud. This weekend offers a great opportunity to explore them side by side.
The events begin on Thursday 25th October and run through until Monday 29th. Details of the events can be found on the Bord Bia website here, as well as the chance to win a craft beer and cheese hamper (closing date 24th October).
TheBeerNut

5453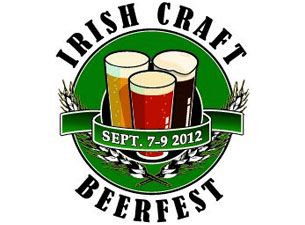 The following is the official press release for the first Irish Craft Beer Week, culminating in the Irish Craft Beer Festival at the RDS Dublin from 7th - 9th September 2012.
Beoir representatives will be at the festival all weekend to talk beer and brewing with festival-goers.
Ireland launches its first ever Craft Beer Week, topped off by the Irish Craft Beer Festival

Today, 29th August, 2012, marks the opening of Ireland's first ever Irish Craft Beer Week with the aim of introducing both Irish consumers and retailers to this flourishing local trade. At present, there are approximately 20 Irish Craft Breweries throughout the country, responsible for the employment of 90 people and accounting for approximately 1% of the market share.

There has been a new found surge in demand for craft beer in Ireland despite some of our craft breweries operating for over 15 years. Seamus O'Hara (owner of the Carlow Brewing Company and Co-Founder of the Irish Craft Beer Week and Festival) notes, "The Irish craft beer market has come on in leaps and bounds very quickly. We were export focussed in the early days because craft beer was so new to the Irish market. We are very encouraged by the surge in demand in Ireland in the past couple of years and we just need people to know what craft beer is, what it tastes like and what it entails."

The Irish Craft Beer Week was officially opened this afternoon in the Bull and Castle Pub in Dublin. The launch welcomed top Irish journalists, media and food experts with a craft beer and food pairing experience hosted by Geoff Carty (manager of the Bull and Castle), along with Seamus O'Hara and Bruce Mansour (co-founders of Irish Craft Beer Week and Festival).
TheBeerNut

6104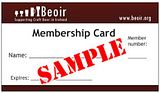 Subscriptions and renewals are now open for the membership year 2012-13.
Membership costs €10 and runs until 30 June 2013.
All funds go towards the running of Beoir and its campaigns, as decided by the members themselves.
To formally pledge your support to craft beer and cider in Ireland, sign up here.
John - TheBeerNut
Beoir Treasurer 2012-13
This email address is being protected from spambots. You need JavaScript enabled to view it.
Andrew

33380
The Beoirfinder App is now available. This is a simple geo-location tool which is handy for finding venues that sell Irish Craft Beer. It is kept up to date by regularly syncing with the Beoir Directories here, making sure that as more pubs and restaurants start offering the choice of craft beer, they are displayed in the App.
If you are using an iOS device you can see more details on the iTunes App Store here:
itunes.apple.com/ie/app/beoirfinder/id469945586?mt=8
Otherwise if you are an Android phone/tablet owner you can see more details on the Google Play app store here:
http://play.google.com/store/apps/details?id=com.omnicia.beoirfinder
If you have any comments or suggestions please go to the Community forum and post them there.