TheBeerNut

5218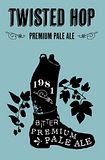 Hilden Brewing Company have won a major international award for their Twisted Hop pale ale.
The first Dublin Craft Beer Cup was held at the Alltech Gathering Craft Brewing and Distilling Conference at Convention Centre Dublin. The two day conference culminated with the announcement of the gold, silver and bronze medal winners from among a wide selection of beers from Europe, North America and the antipodes, judged by an international panel of experts. In taking the top prize, the Co. Antrim brewery beat such high profile producers as Stone, Thornbridge, Sierra Nevada and Three Floyds.
Medals were also awarded to Carlow Brewing for their Leann Folláin stout (gold), Irish Red (gold), Barrel-aged Leann Folláin (silver), Irish Stout (bronze) and Pale Ale (bronze). Newly arrived Kinsale Pale Ale won a bronze medal and Hilden also took a bronze for their Barney's Brew wheat beer.
Founded in 1981, Hilden is Ireland's oldest independent brewery. Twisted Hop, a 4.7% ABV beer made with Galaxy and Brewer's Gold hops, is one of the newest additions to their range.
For a full list of the winners in the Dublin Craft Beer Cup, click here.