Wayne Dunne

4242
Calling all Graphic Designers, and Craft Beer Fans. We need your help.
Beoir is running a competition for an Irish Craft Beer and Cider Festival exclusive tee shirt design. This will only be available for purchase at the event itself which runs from 4-7 September.
We are giving the winner of this competition some great prizes:
2 x Guest Passes to the event on a day of your choosing
4 x Drinks Tokens
2 x of the winning tee shirt
Membership of Beoir if not already a member.
Please share this with anyone you think may be interested.<
Further details below (click to enlarge):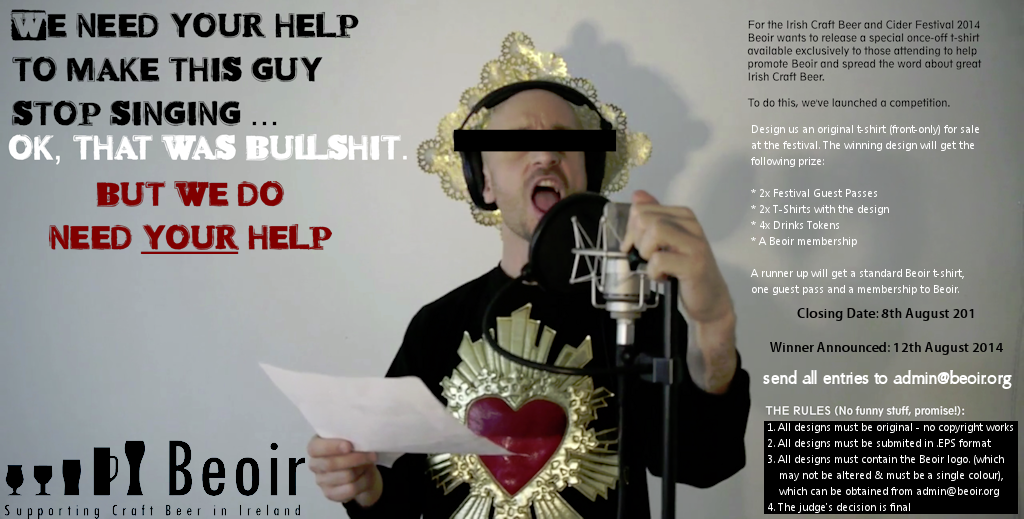 Oh and we can't confirm or deny if it is the beernut we are trying to silence!
The Beoir Logo can be found in the following formats:
Please note, the logo itself may not be altered other than the following: Colour (single) You don't need to use the strapline. You may also move the layout so the word "Beoir" appears below the beer glasses.
The Use of the above image files are for the sole purpose of this competition. Any other use, please contact This email address is being protected from spambots. You need JavaScript enabled to view it. or This email address is being protected from spambots. You need JavaScript enabled to view it. to request usage rights.
TheBeerNut

3941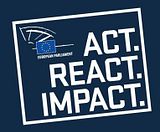 On 23rd May Ireland will go to the polls to elect 11 members of the European Parliament, to serve a five-year term representing the citizens of Midlands-North-West, South and Dublin. Decisions taken by the parliament over its next term will affect voters in a wide variety of ways across many parts of their daily lives. It is of paramount importance that we choose the candidates which best represent our beliefs and will fight our corner on the European stage.
Beoir wants to ensure that, as far as beer policy is concerned, voters are making the right choice in this election. To this end we have joined with our colleagues in the European Beer Consumers Union to survey election candidates across Europe, seeking their take on issues which affect all European beer drinkers and which fall into the remit of the European institutions.
How it works
Later this week, an e-mail will be sent to every European election candidate* inviting them to participate in our online survey. The survey presents candidates with statements on issues such as:
- Beer's importance in history and society
- Responsible drinking
- The drinkers' right of choice
- The right to know what goes into our beer
- Taxation of beer
and asks their opinions on these matters.
Prior to the election, voters will be invited to visit the polling website and view the results, seeing what their candidates think on the issue of beer and drinkers' rights, or if they even care about it enough to offer any opinion. You'll even be able to take the survey yourself and be automatically matched to the local candidate whose views are most in agreement with your own.
Though this is just a bit of pre-election fun, the real business of fighting the beer drinkers' cause will continue after the election, by Beoir in Ireland, and by our EBCU representatives in Brussels.
You can download the EBCU 2014 manifesto here.
Discuss this item in the forums

*Every candidate we have an e-mail address for, that is. If you're a candidate, party official or election agent and didn't get an e-mail from the EBCU, please contact This email address is being protected from spambots. You need JavaScript enabled to view it. as soon as possible to participate in the survey.
TheBeerNut

3923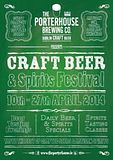 The annual springtime celebration of independent Irish beers and spirits begins across the Porterhouse estate from 10th April, running to the 27th. During this period, beers will be available from Rascal's, N17, Kinnegar, Metalman, Hilden, Galway Hooker, Carlow, Trouble, Mountain Man and more. It will also see the return of The Porterhouse's own much-loved Chocolate Truffle Stout.
Beer isn't the whole story, now that the Dingle Distillery is part of the Porterhouse family. The Celtic Whiskey Shop -- arguably Dublin's most-respected spirits retailer -- will be hosting craft spirits tasting in various Porterhouse pubs over the course of the festival, in addition to the beer tastings run by producers and distributors. Keep an eye on the Porterhouse's social media for details of tastings.
TheBeerNut

5198
Throughout the month of January, Beoir members voted on the best beers of the previous twelve months. The aim is to find the nation's favourite Irish beer -- not the most true-to-style or technically adept, but the one that the drinkers enjoyed drinking most of all.
Every beer brewed on the island of Ireland and available commercially during 2013 was eligible. From a field of hundreds, 85 different beers received some sort of preference from at least one drinker, crossing styles from pale lagers and weissbiers to spiced porters and imperial stouts, produced by breweries of all sizes, multinational industrial and local microbrewery alike.
In the end, three beers came out as the consistent favourites, making the results unusually clear cut.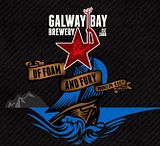 2014 Beer of the Year
Of Foam and Fury
a double IPA by Galway Bay Brewery, Salthill, Co. Galway
Remarkably, this beer only arrived on the market in late November 2013 and distribution was limited to the brewery's own pubs in Dublin and Galway, though a bottled version is now available in good off licences. A massive 8.5% ABV might suggest this is not for the faint-hearted or lily-livered but it's a masterpiece of the brewer's art, drawing out fresh flavours of peach and nectarine from the hops alongside the more assertive acidic grapefruit. Its strength isn't exactly hidden -- this is patently obviously a strong beer and to be savoured not slurped -- but the alcohol is put to good use as a carrier of flavour and is not simply there for its own sake.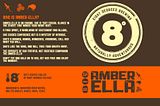 1st Runner-Up
Amber-Ella
an amber ale by Eight Degrees Brewing, Mitchelstown, Co. Cork
An instant hit with fans when it first appeared on draught at the 2013 Irish Craft Beer and Cider Festival in Dublin last September, Amber-Ella has since been made available in bottled form. The hops are a carefully chosen combination of Australian varieties: Galaxy for its jaffa and tangerine fruitiness, and Ella for a sharper, spicier edge. While the hoppiness is at the level one would expect in a pale ale, this has been given a darker malt base, adding a richness which complements the hops rather than hiding them. Originally a limited run, a second batch of Amber-Ella will be available very shortly. 
2nd Runner-Up
Metalman Pale Ale
by Metalman Brewing, Waterford City
Though brewed for the first time a mere three years ago, Metalman Pale Ale has firmly established its place as a regular beer for the discerning Irish consumer. It cemented this position by claiming the Beer of the Year in 2013, and while it has moved aside for newer releases this year, it still beat off stiff competition from a host of other pale ales new to the Irish market. For those who have not yet made its acquaintance, Metalman Pale Ale is a 4.3% ABV session beer created with Cascade and Summit hops. Crisp citrus is the centrepiece and it manages the difficult trick of combining complex flavours with easy drinkability. It's available nationwide, on draught only, for the moment.
Congratulations to the winners and thank you to all the Beoir members who took the time to vote.