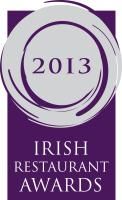 It's heartening that so many of the winners of the 2013 Irish Restaurant Awards are familiar from the Beoir Directory and app as stockists of beer and cider from Ireland's small independent producers. Over the last ten years we have seen a major change in how the nation views and values food, with a consequent rise in the quality and range of what's on offer. Though the beer revolution is newer and faces tougher competition from bland mass-produced products, it's clear that the food sector is an important ally, bringing tasty local produce to the market, both on a plate and in a glass.

Congratulations to all the winners, but especially the five gastropub champions: The Brewer's House (Donaghmore), The Purty Kitchen (Dublin), Eat @ Massimo (Galway), The Derg Inn (Terryglass) and Harte's Bar (Kildare), all proving every day that beer and food belong together.

In fact, with awards for "Best Cocktail Experience" and "Best Wine Experience", isn't it high time there was an Irish Restaurant Award for "Best Beer or Cider Experience"?
Details

Written by

TheBeerNut

Category: News
Hits: 5835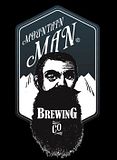 Today we officially welcome the newest member of Ireland's craft brewing scene: Mountain Man of Macroom, Co. Cork.
The first beer released is called Green Bullet, a 4% ABV pale ale packaged in 33cl bottles.
Pending wider distribution and the official launches in Cork, Dublin and Sligo (see our calendar for details), Green Bullet can be found in Cork City at Bradley's Off Licence on North Main Street, The Abbot's Alehouse on Devonshire Street, The Franciscan Well on North Mall and The Bierhaus, Pope's Quay, as well as Blair's Inn in Blarney, The Mills Inn in Macroom and Galvin's Carry Out off licences across County Cork.
A second beer, Hairy Goat IPA, is due to follow soon.
For updates, follow Mountain Man Brewing on Facebook, Twitter, and at their forthcoming website.
Details

Written by

TheBeerNut

Category: News
Hits: 8545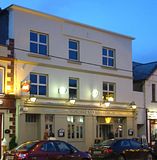 2013 looks to be a bumper year for Irish craft brewing. With Mountain Man launching shortly, to be followed by Holy Mountain, 9 White Deer and several others, the prospective is one of greater choice than ever before for the beer consumer.
The established microbreweries, meanwhile, are struggling to keep up with demand, and two of them have recently undertaken expansion work.
The Galway Bay Brewery opened at The Oslo in Salthill, Co. Galway in 2009. The brewkit was a modest 10hL set-up in a rear corner of the building. Since opening, however, the Cottage Group of pubs which owns the brewery has expanded significantly and now carries three to four Galway Bay beers in seven pubs in Dublin and Galway as well as the brewpub itself. With plans afoot to launch the range in bottles too, the need for greater capacity was obvious.
Space has been found on the Oslo premises to double the kit size and a 20hL brewhouse is now under construction. The open fermenters will largely be replaced by sealed unitanks allowing a much greater degree of control over each batch. A smaller pilot brewery is also to be installed, allowing what head brewer Chris Treanor describes as "more adventurous brews" to be produced. The new area is split over two storeys, allowing for a on-site malt store as well as a laboratory.
The new brewkit arrives next month and Chris is hoping the first beer from it will be flowing in July.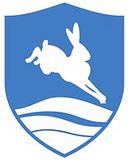 Meanwhile, the elder of Co. Donegal's two breweries -- Kinnegar, established 2011 -- is also in the process of increasing its capacity, "from tiny to just plain small" says proprietor Rick LeVert. A purpose-built brewhouse is almost finished at time of writing, occupying a compact 100 square metres on a farmyard site overlooking Lough Swilly.
The brewery will be home to a two-vessel brewkit plus three cylindrical fermentation vessels and a number of conditioning and bright beer tanks. Determined to keep the business on a farmyard scale, the new Kinnegar brewery will be creating its beers in 10hL batches.
June 2013 is the month Rick expects his hair to go grey, with the expected completion of the building, delivery of the equipment and -- all going well -- the first brewday. You can see pictures of the new brewery and follow developments as they happen on the Kinnegar Brewing website.
Beoir wishes every success to both projects and we look forward to tasting the new beers.
Details

Written by

TheBeerNut

Category: News
Hits: 6416
Some new seasonal beers recently arrived, and on the way, from Ireland's craft breweries:
Voyager IPA by Galway Bay Brewery
Expected to come in around the 6% ABV mark, this IPA has been thoroughly hopped with Pacifica and Pacific Jade. Available exclusiverly on draught in the Cottage Group pubs in Dublin and Galway.
Kindred Spirit by Eight Degrees Brewing
An export-strength stout aged in Irish whiskey barrels, adding a subtle oak-and-smoke effect to the chocolate stout notes. 7% ABV and available on draught.
O'Hara's Double IPA by Carlow Brewing
A bigger brother to O'Hara's Irish Pale ale, this dark amber ale is 7.5% ABV and offers smooth warming toffee malt flavours contrasting with zesty citrus from the generous hopping. Available on draught.
Equinox by Metalman Brewing
The latest beer in the limited-edition "Chameleon" series, Equinox is a 4.6% ABV wheat lager brewed with orange, lemon and coriander.
Mahon Falls Rye Pale Ale by Dungarvan Brewing
Based on the very limited special edition Rye-PA Dungarvan brought to the 2012 Irish Craft Beer Festival, Mahon Falls promises all the punchy bitterness and fruit flavours of the original. 5.1% ABV and available on cask and bottled.
Details

Written by

TheBeerNut

Category: News
Hits: 3738
Sunday, February 10, 2019
News
1834
While the Irish brewing scene hasn't grown as much in the last twelve months as it has in recent years, the task of picking a best beer from the hundred or so operational breweries has not got any easier. In this the eighth edition of the competition, 73 different beers received a preference from a Beoir member, cutting across styles, strengths and county of origin. As always, every beer brewed on the island and available in the previous year was eligible and voting was open to current Beoir members. When all the counting up was complete, three winning beers and a winning brewery were selected. And they were:
Sunday, August 05, 2018
Reviews
3231
Veteran beer writer Tim Webb has been publishing a guide to Belgian beer and pubs since 1992. This and the previous edition in 2014 were co-edited by the Europe-based American writer Joe Stange. A short essay by Webb at the front of the book charts the origin of the guide and announces his retirement from it. That means the next one will have a different feel to the current edition, because this is not simply a list of Belgian pubs and breweries, but rather a series of personal observations. This unusual approach really captures the idiosyncracies of Belgium's beer culture.