Beoir: Champion Beer of Ireland Competition
The third Beoir: Champion Beer of Ireland Competition has been scehduled to take place at the Killarney Beer Festival on Saturday May 27th. Winners will be annonced at the festival on Sunday the 28th.
This year the overall winning beer wins the opportunity to Brew an Exclusive Craft Beer for Carry Out Licences complete with a full nationwide promotional campaign.
The Killarney Beer Awards are open to brewers on the island of Ireland only. If you are not sure if your product qualifies, do not hesitate to contact us. We appreciate it is a rapidly evolving and innovative product market. To qualify, your beer must be commercially available on the island of Ireland at the time of entry. That means that you must be a legally operating brewery. It also means that one off beers that will never be for sale again will be disqualified.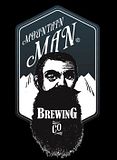 Today we officially welcome the newest member of Ireland's craft brewing scene: Mountain Man of Macroom, Co. Cork.
The first beer released is called Green Bullet, a 4% ABV pale ale packaged in 33cl bottles.
Pending wider distribution and the official launches in Cork, Dublin and Sligo (see our calendar for details), Green Bullet can be found in Cork City at Bradley's Off Licence on North Main Street, The Abbot's Alehouse on Devonshire Street, The Franciscan Well on North Mall and The Bierhaus, Pope's Quay, as well as Blair's Inn in Blarney, The Mills Inn in Macroom and Galvin's Carry Out off licences across County Cork.
A second beer, Hairy Goat IPA, is due to follow soon.
For updates, follow Mountain Man Brewing on Facebook, Twitter, and at their forthcoming website.