Festivals/Events
Category: Festivals/Events
Published on Wednesday, 09 September 2015 21:42
Written by TheBeerNut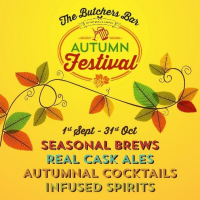 The Bull & Castle in Dublin is running a two-month long autumn festival for all of September and October. A range of special and seasonal beers will be available on rotation during the event including, appropriately enough, Eight Degrees Ochtoberfest Bock, one of the stars of the 2015 Irish Craft Beer Festival at the RDS. There will also be a new beer from local outfit Five Lamps, a Dark IPA of 6.9% ABV.
And there'll be a selection of infused spirits, cocktails and something called an Orange & Nutmeg Bourbon Hot Chocolate. BUT the real action is at the handpump. On the cask roster is:
Rascal's Wunderbar German IPA (6% ABV)
Rascal's Big Hop Red (5% ABV)
Dungarvan Seaweed Saison (6.5% ABV)
The latter of these, a collaboration brew with Norwegian craft beer pioneers Nøgne Ø, went down a storm at the RDS and has been in very short supply around the country. A cask in Dublin is a coup; €4.50 a pint makes it unmissable.
All beers are available for a limited time while stocks last. Click here to see the full festival menu and keep an eye on the Bull & Castle's Twitter and Facebook for updates on what's on when.
Category: Festivals/Events
Published on Tuesday, 25 August 2015 22:33
Written by TheBeerNut


The Irish Craft Beer Festival 2015 is almost here. For three days, dozens of breweries and hundreds of beers will be taking over the RDS in Dublin, alongside whiskey, cider, food, music and debate. It's the perfect opportunity to explore Irish craft beer under one roof, and try beers from breweries you've never met before.
But there's also the chance to taste one-off and rare beers not usually available at all. We've decided to compile this list of the specials we know about to whet your appetite ahead of the festival. It's not complete, it may not even be accurate, but it should get your mouth watering.
Don't forget to bring your Beoir membership card for half price admission at the door!
Blacks of Kinsale
Sour Brown Ale
Jester Brown

Dungarvan
Imperial Red Ale: 7.3%
Porter: 5.1%
Strong Ale: 10.4%
October Ale: 7%
Copper Coast aged in Sherry barrels: 4.3%
Raspberry Black Rock: 4.3%
IPA: 7.2%
Eight Degrees
Ochtoberfest Boch: 6.4%
Millennium Imperial IPA: 10%

Kinnegar
Hilly Head Farmhouse Red Ale
Crossroads: American Style IPA, 6.2%
Geuzberry: Gooseberry kettle sour, 5.2%

Mountain Man
Hillbilly Heaven: American bourbon oak aged ale
Hairy Nuts: IPA with pecan nuts
Broken Hipster: Ginger beer
No Country for Owl Men: Irish whiskey oak aged Ale
Beard of Zeus: Raspberry Ale
Bruce's Bluenoser: 4% blueberry ale
Year of the Goat: 4.5% coriander & anise ale
Vincent Van Coff: 4.6% coffee & vanilla ale

Northbound
No-Name IPA
33: Sticke Altbier
O Brother
IPA
Brutus Double IPA
O'Hara's
Rhubarb and Strawberry Wheat Beer
Hop Heavy IPA
Radikale
Curious Brew: Brewed with gin botanicals
Rascal's
Chardonnay Aged Saison
Big Hop Red infused with 250 Square Coffee
Sim Simma: Hemp ale
Rye River
Triple Decoction Doppelbock
Baltic Porter
Rye River Saison
Smoked Belgian Dunkelweizen
Double Decoction Marzen
Vienna Lager
Oak Aged Keeping Red
Hipster Hopped - TNT
Hipster Hopped - Azacca
Hipster Hopped - Experimental Grapefruit
Watermelon Wheat Ale
Sexy Lacto Flanders
Sticker Junkie: IIPA
Belgian Single w/ Nelson Sauvin
Farami: coffee stout
Lemondrop Berliner
Lapsang Souchong Porter 5.4%
Stone Belly IPA 6% (Yellowbelly Stone Barrel Collab)
West Kerry

Bitter Sable: Black APA

Blue Rose: Cascade hopped pale ale

Black Elder: Dry hopped black ale
White Gypsy
Cream Ale
Helles
Wicklow Wolf
Simcoe IPA
Elevation Pale Ale
FreeRanger IPA
Belgian Brown
Category: Festivals/Events
Published on Tuesday, 21 April 2015 13:17
Written by Saruman
Beoir launches a new awards programme at the
Killarney Beerfest this June!
Are you a commercially viable brewer on the island of Ireland?
Then give your beer the praise it deserves with an award from Beoir.
The Awards are part of the Killarney Beerfest which take place over three days, June 5th - 7th in Killarney.
There will be also be, beer master-classes, beer tastings, a food village & live music with Picture House, The Swing Cats and Jerry Fish.
We are flying in a number of experienced international judges as well as utilising our own experienced judges in Ireland.
Competition categories include:
Pale Ale

Belgian Style Ale

Dark Ale

Lagers

Porter/Stout

Wheat Beer

Speciality

Sour Beer
Entry deadline is the 29th of May. For all Terms & Conditions and the Beoir judging process email

This email address is being protected from spambots. You need JavaScript enabled to view it.
Category: Festivals/Events
Published on Tuesday, 01 July 2014 15:11
Written by TheBeerNut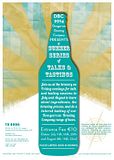 Starting 11th July and running on most Friday evenings through the next two months, the Dungarvan Brewing Company will be holding a series of tasting sessions at the brewery.
Participants will learn about the ingredients of beer, the brewing process and the many flavours and aromas of craft beer via a tutored tasting.
The event begins at 5pm and runs for around 90 minutes. Advanced booking is required. Admission is €10 but there's a special offer for Beoir members booking more than one place: a 50% discount on second and all subsequent tickets. To avail of the discount, send the date you'd like to book for and the number of attendants to This email address is being protected from spambots. You need JavaScript enabled to view it.
For more on the event see the brewery blog.
Category: Festivals/Events
Published on Monday, 27 January 2014 22:00
Written by TheBeerNut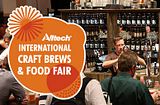 Kentucky-based brewer and distiller Alltech returns to Dublin this February for a second beer festival, following the first last July. Once again, Convention Centre Dublin is the venue and once again an international competition will be held to find the best beer in show, to succeed Hilden Brewery's Twisted Hop as the holder of the Dublin Craft Beer Cup.
For the consumer there will be beer on offer from new Irish brewers such as Rascal's, Stone Barrel, Black's of Kinsale, Brú, Mountain Man and the Independent Brewing Company, as well as several familiar favourites plus a range of international beers. Sheridan's cheese, Keogh's crisps, Bretzel bakery and the Burren smokehouse will be among those providing food matching options.
There will be live music, talks, tastings, and of course the rugby will be shown on Saturday afternoon.
The event is split over two public sessions, on Friday 7th from 5pm to 9pm and Saturday 8th from 12pm to 9pm. Admission to each costs €15 which includes a festival glass and 4 beer tokens. Click here to buy tickets.
For full details and updates, see the festival website.