Festivals/Events
Category: Festivals/Events
Published on Tuesday, 21 April 2015 13:17
Written by Saruman
Beoir launches a new awards programme at the
Killarney Beerfest this June!
Are you a commercially viable brewer on the island of Ireland?
Then give your beer the praise it deserves with an award from Beoir.
The Awards are part of the Killarney Beerfest which take place over three days, June 5th - 7th in Killarney.
There will be also be, beer master-classes, beer tastings, a food village & live music with Picture House, The Swing Cats and Jerry Fish.
We are flying in a number of experienced international judges as well as utilising our own experienced judges in Ireland.
Competition categories include:
Pale Ale

Belgian Style Ale

Dark Ale

Lagers

Porter/Stout

Wheat Beer

Speciality

Sour Beer
Entry deadline is the 29th of May. For all Terms & Conditions and the Beoir judging process email

This email address is being protected from spambots. You need JavaScript enabled to view it.
Category: Festivals/Events
Published on Tuesday, 01 July 2014 15:11
Written by TheBeerNut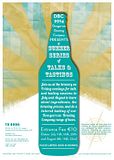 Starting 11th July and running on most Friday evenings through the next two months, the Dungarvan Brewing Company will be holding a series of tasting sessions at the brewery.
Participants will learn about the ingredients of beer, the brewing process and the many flavours and aromas of craft beer via a tutored tasting.
The event begins at 5pm and runs for around 90 minutes. Advanced booking is required. Admission is €10 but there's a special offer for Beoir members booking more than one place: a 50% discount on second and all subsequent tickets. To avail of the discount, send the date you'd like to book for and the number of attendants to This email address is being protected from spambots. You need JavaScript enabled to view it.
For more on the event see the brewery blog.
Category: Festivals/Events
Published on Monday, 27 January 2014 22:00
Written by TheBeerNut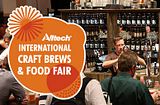 Kentucky-based brewer and distiller Alltech returns to Dublin this February for a second beer festival, following the first last July. Once again, Convention Centre Dublin is the venue and once again an international competition will be held to find the best beer in show, to succeed Hilden Brewery's Twisted Hop as the holder of the Dublin Craft Beer Cup.
For the consumer there will be beer on offer from new Irish brewers such as Rascal's, Stone Barrel, Black's of Kinsale, Brú, Mountain Man and the Independent Brewing Company, as well as several familiar favourites plus a range of international beers. Sheridan's cheese, Keogh's crisps, Bretzel bakery and the Burren smokehouse will be among those providing food matching options.
There will be live music, talks, tastings, and of course the rugby will be shown on Saturday afternoon.
The event is split over two public sessions, on Friday 7th from 5pm to 9pm and Saturday 8th from 12pm to 9pm. Admission to each costs €15 which includes a festival glass and 4 beer tokens. Click here to buy tickets.
For full details and updates, see the festival website.
Category: Festivals/Events
Published on Monday, 21 October 2013 12:45
Written by Saruman
This Saturday, our friends at the National Homebrew Club will be hosting what is probably Ireland's first homebrew beer festival. This is a completely free event both in terms of entry and beer. In fact, it has been worked out that there are roughly 500 pints of homebrew going for free.
This isn't any old homebrew either, this is award wining homebrew. The winners of the NHC national homebrew competition earlier in the year are back with their brews so everyone can have a taste and ask questions of the brewer. This festival will highlight the sort of quality you can achieve with amateur brewing and this in turn can lead to brewers going on to open their own brewery and add to the ever increasing list of Irish micro breweries in Ireland, a number that should be over 40 by this time next year.
I will be there myself with my Dark Stranger Stout which won silver medal in the stout category and was also one of the few beers to get 44, the highest points on the day.
The beer will be served from corny kegs in a cask setup with hand pumps and since the beers are keg conditioned, this will be a real ale affair.
The overall winning beer, Ormeau Dark will also be there if you haven't had it yet. The beer was brewed commercially by Trouble Brewing.
The event kicks off at the Bernard Shaw at 12pm and all are welcome.
Category: Festivals/Events
Published on Wednesday, 05 June 2013 13:58
Written by Andrew
Every year I travel to Kilkenny with a group of friends to attend the Cat Laughs comedy festival. It has always been a great festival; and add to that some fantastic restaurants and pubs and a good time is had by all.
However, there was always one thing lacking: craft beer. In previous years we have pretty much camped out in The Grapevine as it was the only place I was likely to find craft. Then last year two more venues appeared: Cleeres and The Pumphouse; Both serving a decent range of bottles.
This year the availability was a lot better. Not only have Carlow Brewing opened a craft pub (right beside Cleeres and The Pumphouse) but craft taps have started appearing. And two of the restaurants we visited also had craft on their wine list. Only one minor downside, another venue that had craft bottles for last years Savour festival no longer carried them, so we didn't spend much time there.
So where do you go if you are in Kilkenny and looking for a locally brewed craft beer or cider: