General
Category: General Articles
Published on Wednesday, 14 October 2015 11:16
Written by Mark Hilliard - Beoir PRO
Beoir very much welcomes the announcement at Budget 2016 that the excise relief for microbreweries will now be available upfront. This will improve the cash flow for these small and medium businesses which we hope in turn will help further develop this value sector of the Irish economy. For the second year running, the current Government has helped incentivise small indigenous beer producers which they have recognised as an important and growing part of the Irish agriculture and food sector.
We would have very much liked to see movement in the excise relief for Irish artisanal cider makers in line with that of the microbreweries, but we are heartened to see the government again recognises the role microbreweries play in the Irish economy.
Category: General Articles
Published on Monday, 01 December 2014 07:53
Written by TheBeerNut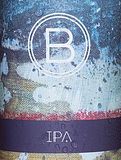 With £100,000 raised in just eight days, this round of funding is now closed. Congratulations Boundary Brewing!
The recent Irish craft beer boom has seen no shortage of novel methods of raising the funds necessary to get a new brewery off the ground. Those of us with bottles of Beoir#1 DIPA will remember Black's of Kinsale's Indiegogo project, and a succession of breweries and cider makers have made use of LinkedFinance to crowd-source loans, most recently Eight Degrees. Belfast-based Boundary Brewing is taking a different approach again and has established itself as a co-op, fully owned and operated by its shareholders. And from 1st December 2014 the founders are offering you the chance to become part of the project.
£70,000 is the total amount the board is hoping to raise with the initial share offer. Shares in Boundary are not subject to speculation and cannot be traded; once purchased they can be held or sold back to the co-op after a minimum period of three years. At the three year point if the business is profitable the first dividends will be paid to investors, as well as interest on each investment.
There are two levels of membership available to investors: the minimum investment is £100 which makes you an "ordinary member" whereas an investment of £250 or above grants "supporter member" status. Members have a vote at the AGM and may run for election to the Board of Directors. Organisations may also be members of either rank, though still only have one vote in decisions.
In order to be successful, every brewery needs beer enthusiasts behind it, and Boundary certainly has that. Matthew Dick is well known on the Irish homebrewing scene as the founder of the Belfast Homebrew Club and was a driving force behind the Brewbot project. Co-founder Matt Scrimgeour is a co-operative enthusiast who believes there is lots more space for ethical, principled businesses that operate democratically and value people over profits.
Fundamentally, Boundary is not setting out to make safe mainstream beer for the lowest common denominator of drinker. The company will be taking inspiration from Belgium and the United States for its recipes, to make high quality, bold flavoured beers.
Boundary hopes to have raised the target £70,000 by Monday 5th January 2015, at which point the initial share offer will close.
Full details of the project can be found in the following documentation:
Community share prospectus | Constitution | By-laws
See also www.boundarybrewing.coop and @boundarybrewing
Category: General Articles
Published on Sunday, 09 November 2014 13:48
Written by TheBeerNut
On the 14th and 15th of November Beoir will host a meeting of the European Beer Consumers Union for the first time. 30 delegates from eleven different countries across Europe will gather in Dublin for two days of debate and discussion covering a number issues of relevance to beer drinkers.
Among the topics is the current status of European Union Directive 1169/2011 concerning the information which should be made available to consumers on beer packaging. The EBCU has long deemed the current situation unsatisfactory, as producers are not obliged to list the ingredients of beer, nor the place of production. Both of these elements are essential if the consumer is to make a truly informed choice about the beer they drink.
Beoir wholeheartedly supports the EBCU's campaign to have ingredients and place of production made mandatory on beer labels, and salutes those Irish craft breweries who already have this information visible on their products.
The EBCU was founded in 1990 by three beer consumer organisations: CAMRA (UK), PINT (Netherlands) and Zythos (Belgium). It has since grown to thirteen member groups with a combined membership of over 200,000 people. Beoir is the newest member of the group, joining in 2012.  Two plenary meetings of the delegates are held every year.
The Dublin meeting will be the 50th since the EBCU's foundation and delegates will be visiting two of Dublin's independent breweries: The Porterhouse and JW Sweetman. Alfie Byrne's pub and L. Mulligan Grocer will also feature in the social programme for the weekend.
More information on the aims and work of the EBCU can be found on its website at www.ebcu.org.
Category: General Articles
Published on Thursday, 11 September 2014 16:07
Written by Saruman
That's right, Beoir now has a YouTube Channel called BeoirTV. Get on over and take a look. If you would like to produce a video for BeoirTV, contact This email address is being protected from spambots. You need JavaScript enabled to view it. for guidelines/logo use.
Category: General Articles
Published on Saturday, 07 June 2014 17:02
Written by TheBeerNut
This table has been created as an at-a-glance guide to the various beers and ciders produced by companies based in Ireland. A tick denotes that this brand's products qualify as Irish Craft Beer or Cider, that is: produced on the island of Ireland by an Irish company which makes less than 30,000hL per year.
Last update: 18th November 2015
| | | | | |
| --- | --- | --- | --- | --- |
| Irish Craft? | Name | Type | Also Known As | Notes |
| | 12 Acres | Contract Brand |   | Brewed at 9 White Deer |
| | 12th Abbey | Contract Brand |   | Brewed at Brú |
|   | 5 Lamps | Microbrewery |   | Company mostly owned by C&C |
| | 9 White Deer | Microbrewery |   |   |
| | Ards | Microbrewery |   |   |
| | Armagh | Artisan Cider Maker | Carsons, Maddens, Mollys |   |
| | Arthurstown | Microbrewery |  King's Bay |   |
| | Apple Farm | Artisan Cider Maker | Con's  |   |
| | Barrahooley | Microbrewery |   |   |
| | Barrelhead | Contract Brand |   | Brewed at JW Sweetman |
| | Benwiskin | Contract Brand |   | Brewed at Brú |
| | Beoir Chorca Duibhne | Microbrewery | West Kerry |   |
| | Big Hand | Contract Brand |   | Brewed at Trouble |
| | Black Donkey | Microbrewery |   |   |
| | Black's | Microbrewery |   |   |
| | Blackstairs | Contract Brand |   | Brewed at Brú |
| | Bo Bristle | Microbrewery |   |   |
| | Boundary | Microbrewery |   |   |
| | Boyne Valley Brewhouse | Microbrewery |   |   |
| | Boyne Valley | Artisan Cider Maker |   |   |
| | Brehon | Microbrewery |   |   |
| | BrewBot | Microbrewery |   |   |
| | Brewtonic | Contract Brand |   | Brewed at Rascal's |
|   | Brown Paper Bag Project | Contract Brand |   | Brewed at various breweries in Ireland and abroad |
| | Brú | Microbrewery |   |   |
| | Burren | Microbrewery | Curtin's, The Roadside Tavern |   |
|   | C&C | Multinational | Bulmers, Magners, Clonmel 1650, Roundstone |   |
| | Carlow | Microbrewery | O'Hara's |   |
| | Carrig | Microbrewery |   |   |
| | Catch-22 | Contract brand |   | Brewed at Carrig |
| | Christy's | Contract Brand |   | Brewed at Brú |
| | Clanconnel | Contract Brand |   | Brewed at Hilden |
| | Cloughmore | Contract Brand |   | Brewed at Whitewater |
| | Cider Mill | Artisan Cider Maker | Cockagee |   |
| | Clear Sky | Contract Brand |   | Brewed at Hilden |
| | Connemara | Contract Brand |   | Brewed at Reel Deel |
| | Corrib | Microbrewery | Wild Bat |   |
| | Costello's | Contract Brand |   | Brewed at Trouble |
| | Cotton Ball | Microbrewery |   |   |
|   | Craftworks | Microbrewery | BYOB Ventures, Postcard, formerly Dundalk Heritage Brewery | Mainly produces contract beers. Own range sold under the Postcard brand. |
| | Crafty Divils | Contract Brand |   | Brewed at Kelly's Mountain |
| | Craigie's | Artisan Cider Maker |   |   |
| | Dan Kelly's | Artisan Cider Maker |   |   |
|   | Desmond | Contract brand |   | Brewed in Spain |
|   | Diageo | Multinational | Guinness, Smithwick's, Harp, Macardles |   |
| | Dingle | Microbrewery | Tom Crean's  |   |
| | Donegal | Microbrewery |   |   |
| | Dooliner | Contract Brand |   | Brewed at Carlow |
| | Dovehill | Artisan Cider Maker |   |   |
| | Drew Fox | Microbrewery | Clever Man |   |
| | Dublin Brewer | Contract Brand |   | IPA and Blonde brewed at Independent; Pils brewed at Jack Cody's; Session IPA brewed at Kelly's Mountain |
| | Dungarvan | Microbrewery |   |   |
| | Eight Degrees | Microbrewery |   |   |
| | Elbow Lane | Microbrewery |   |   |
| | Falling Apple | Contract Brand |   | Owned by Carlow Brewing. Made by Armagh Cider. |
| | Farmageddon | Microbrewery |   |   |
| | Four Provinces | Contract Brand |   | Brewed at Trouble |
|   | Franciscan Well | Microbrewery |   | Owned by Molson Coors |
| | Galway Bay | Microbrewery |   |   |
| | Galway Hooker | Microbrewery |   |   |
| | Glens of Antrim | Microbrewery |   |   |
|   | Hardy Bucks | Contract Brand |   | Brewed at C&C  |
|   | Heineken | Multinational | Murphy's, Beamish, Rising Road, Cute Hoor |   |
| | Hercules | Microbrewery |   |   |
| | Highbank | Artisan Cider Maker |   |   |
| | Hilden | Microbrewery |   |   |
| | Hillstown | Microbrewery |   |   |
| | Independent | Microbrewery |   |   |
| | Inishmacsaint | Microbrewery |   |   |
| | Jack Cody's | Microbrewery |   |   |
| | Jack Doyle's | Microbrewery |   |   |
| | James Brown | Contract Brand |   | Brewed at Brú |
| | JJ's | Microbrewery |   |   |
| | JW Sweetman | Microbrewery |   |   |
| | Kelly's Mountain | Microbrewery |   |   |
| | Kerry Brewing | Contract Brand |  Gnéas | Brewed at Rascal's |
| | Killarney | Microbrewery |   |   |
| | Kilmegan | Artisan Cider Maker |   |   |
|   | Kings of Tara | Contract brand |   | Brewed at Station Works |
| | Kinnegar | Microbrewery |   |   |
| | Kinsale | Contract Brand |   | Brewed at White Gypsy |
| | Knockout | Microbrewery |   |   |
| | Lacada | Microbrewery |   |   |
| | Little Island | Contract Brand | Kenmare  | Beer brewed at Brú. Cider made at Armagh Cider. |
| | Llewellyn's Orchard | Artisan Cider Maker | Double LL |   |
| | Long Meadow | Artisan Cider Maker |   |   |
| | Longueville House | Artisan Cider Maker |   |   |
|   | M & J Gleeson | Large Cider Maker | Devil's Bit, Adams |   |
| | Mac's | Artisan Cider Maker |   |   |
| | MacIvor's | Artisan Cider Maker |   |   |
| | Marks & Spencer | Contract Brand |   | Irish Stout brewed at Carlow |
| | Mescan | Microbrewery |   |   |
| | Metalman | Microbrewery |   |   |
| | Mont | Contract brand |   | Brewed at Poker Tree |
| | Mountain Man | Contract Brand |   | Brewed at 9 White Deer |
| | Mourne Mountains | Microbrewery |   |   |
| | Mourne Seafood | Contract Brand |   | Brewed at Whitewater |
| | Munster | Microbrewery |   |   |
| | N17 | Contract Brand |   | Brewed at Reel Deel |
|   | Night Cap | Contract Brand | Gallopers  | Brewed in England  |
| | Northbound | Microbrewery |   |   |
| | O Brother | Microbrewery |   |   |
| | O'Shea's | Contract Brand |   | Brewed at Carlow |
|   | Orchard Thieves | Contract Brand |   | Made by Heineken UK |
|   | Orpens | Contract Brand |   | Made at C&C |
|   | Pitt Bros | Contract Brand |   | Brewed at 5 Lamps |
| | Pokertree | Microbrewery |   |   |
| | Porterhouse | Microbrewery |   |   |
| | RadikAle | Contract Brand |   | Brewed at various Irish breweries |
| | Rascal's | Microbrewery |   |   |
| | Raven | Microbrewery |  The Old Schoolhouse |   |
| | Red Hand | Microbrewery |  The Brewer's House |   |
|   | Reel Deel | Microbrewery |   |   |
|   | Rising Sons | Microbrewery |   |   |
|   | Rye River | Microbrewery | McGargle's, Solas, Colgan's, Crafty, Grafters |   |
| | Sailortown | Contract Brand |   | Brewed at Carrig |
| | Scotts | Contract Brand |   | Made at Armagh Cider |
| | Sheelin | Microbrewery |   |   |
| | St. Mel's | Microbrewery |   |   |
|   | Station Works | Microbrewery | Cumberland Breweries | Owned by Alltech |
|   | Stone Barrel | Contract Brand |   | Brewed at Craftworks |
| | Stonewell | Artisan Cider Maker |  Finnbarra |   |
| | Tempted? | Artisan Cider Maker |   |   |
| | Third Circle | Contract brand |   | Brewed at Craftworks |
| | Toby's | Artisan Cider Maker |   |   |
| | Torc | Microbrewery |   |   |
| | Treaty City | Contract Brand |   | Brewed at 9 White Deer |
| | Trouble | Microbrewery |   |   |
| | Two Sisters | Contract Brand | Brigid's Ale | Brewed at Trouble |
| | UCC Pilot | Microbrewery |   |   |
| | Walled City | Microbrewery |   |   |
| | West Cork | Microbrewery |   |   |
| | West Mayo | Microbrewery |   |   |
|   | Wexford 1798 | Contract brand |   | Brewed in the Netherlands |
| | White Gypsy | Microbrewery |   |   |
| | White Hag | Microbrewery |   |   |
| | Whitewater | Microbrewery |   |   |
| | Wicklow | Microbrewery |   |   |
| | Wicklow Wolf | Microbrewery |   |   |
| | Wood Key | Contract brand |   | Brewed at Independent |
| | Yellow Belly | Microbrewery | Simon Lambert and Sons |   |