News
Category: News
Published on Sunday, 28 July 2013 12:13
Written by TheBeerNut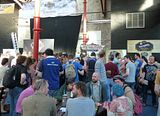 A summary of some of the beer festivals coming up in late summer 2013.
Burren Brewery Craft Beer Festival, Lisdoonvarna, 2-4 August
Based at the Roadside Tavern in Lisdoonvarna, three days of live music, food from the Burren smokehouse and beer from the onsite Burren Brewery.
Annascaul Beerfest, Annascaul, 2-5 August
A charity event among the pubs in Annascaul Co. Kerry over the Bank Holiday weekend. A variety of Irish and international beers will be on offer and proceeds this year go to Acquired Brain Injury Ireland.
annascaulbeerfest.wordpress.com
Doolin Craft Beer Festival, Doolin, 23-25 August
Now in its second year, the Doolin Craft Beer Festival takes place at Hotel Doolin. Once more the beer will be matched with local food and traditional music.
Hilden Beer and Music Festival, Hilden, 23-25 August
A fixture in the Irish beer calendar for many years, once again the Hilden Brewery near Lisburn will host a festival on the last weekend in August. 35 beers and ciders from all over Ireland and Britain will be on offer plus rock music on the main stage and trad in an adjacent tent.
Irish Craft Beer and Cider Festival, Dublin 5-8 September
The largest showcase of Irish craft beer and cider, making its third return to the RDS for an extended run. Irish beers and ciders from all over the country will feature, as well as international guests and Irish whiskey.
Category: News
Published on Sunday, 21 July 2013 15:43
Written by TheBeerNut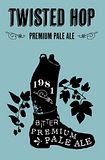 Hilden Brewing Company have won a major international award for their Twisted Hop pale ale.
The first Dublin Craft Beer Cup was held at the Alltech Gathering Craft Brewing and Distilling Conference at Convention Centre Dublin. The two day conference culminated with the announcement of the gold, silver and bronze medal winners from among a wide selection of beers from Europe, North America and the antipodes, judged by an international panel of experts. In taking the top prize, the Co. Antrim brewery beat such high profile producers as Stone, Thornbridge, Sierra Nevada and Three Floyds.
Medals were also awarded to Carlow Brewing for their Leann Folláin stout (gold), Irish Red (gold), Barrel-aged Leann Folláin (silver), Irish Stout (bronze) and Pale Ale (bronze). Newly arrived Kinsale Pale Ale won a bronze medal and Hilden also took a bronze for their Barney's Brew wheat beer.
Founded in 1981, Hilden is Ireland's oldest independent brewery. Twisted Hop, a 4.7% ABV beer made with Galaxy and Brewer's Gold hops, is one of the newest additions to their range.
For a full list of the winners in the Dublin Craft Beer Cup, click here.
Category: News
Published on Tuesday, 11 June 2013 11:20
Written by TheBeerNut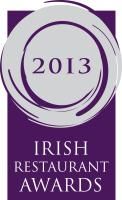 It's heartening that so many of the winners of the 2013 Irish Restaurant Awards are familiar from the Beoir Directory and app as stockists of beer and cider from Ireland's small independent producers. Over the last ten years we have seen a major change in how the nation views and values food, with a consequent rise in the quality and range of what's on offer. Though the beer revolution is newer and faces tougher competition from bland mass-produced products, it's clear that the food sector is an important ally, bringing tasty local produce to the market, both on a plate and in a glass.

Congratulations to all the winners, but especially the five gastropub champions: The Brewer's House (Donaghmore), The Purty Kitchen (Dublin), Eat @ Massimo (Galway), The Derg Inn (Terryglass) and Harte's Bar (Kildare), all proving every day that beer and food belong together.

In fact, with awards for "Best Cocktail Experience" and "Best Wine Experience", isn't it high time there was an Irish Restaurant Award for "Best Beer or Cider Experience"?
Category: News
Published on Friday, 31 May 2013 17:22
Written by TheBeerNut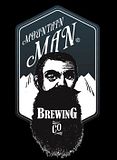 Today we officially welcome the newest member of Ireland's craft brewing scene: Mountain Man of Macroom, Co. Cork.
The first beer released is called Green Bullet, a 4% ABV pale ale packaged in 33cl bottles.
Pending wider distribution and the official launches in Cork, Dublin and Sligo (see our calendar for details), Green Bullet can be found in Cork City at Bradley's Off Licence on North Main Street, The Abbot's Alehouse on Devonshire Street, The Franciscan Well on North Mall and The Bierhaus, Pope's Quay, as well as Blair's Inn in Blarney, The Mills Inn in Macroom and Galvin's Carry Out off licences across County Cork.
A second beer, Hairy Goat IPA, is due to follow soon.
For updates, follow Mountain Man Brewing on Facebook, Twitter, and at their forthcoming website.
Category: News
Published on Sunday, 19 May 2013 13:09
Written by TheBeerNut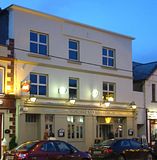 2013 looks to be a bumper year for Irish craft brewing. With Mountain Man launching shortly, to be followed by Holy Mountain, 9 White Deer and several others, the prospective is one of greater choice than ever before for the beer consumer.
The established microbreweries, meanwhile, are struggling to keep up with demand, and two of them have recently undertaken expansion work.
The Galway Bay Brewery opened at The Oslo in Salthill, Co. Galway in 2009. The brewkit was a modest 10hL set-up in a rear corner of the building. Since opening, however, the Cottage Group of pubs which owns the brewery has expanded significantly and now carries three to four Galway Bay beers in seven pubs in Dublin and Galway as well as the brewpub itself. With plans afoot to launch the range in bottles too, the need for greater capacity was obvious.
Space has been found on the Oslo premises to double the kit size and a 20hL brewhouse is now under construction. The open fermenters will largely be replaced by sealed unitanks allowing a much greater degree of control over each batch. A smaller pilot brewery is also to be installed, allowing what head brewer Chris Treanor describes as "more adventurous brews" to be produced. The new area is split over two storeys, allowing for a on-site malt store as well as a laboratory.
The new brewkit arrives next month and Chris is hoping the first beer from it will be flowing in July.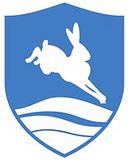 Meanwhile, the elder of Co. Donegal's two breweries -- Kinnegar, established 2011 -- is also in the process of increasing its capacity, "from tiny to just plain small" says proprietor Rick LeVert. A purpose-built brewhouse is almost finished at time of writing, occupying a compact 100 square metres on a farmyard site overlooking Lough Swilly.
The brewery will be home to a two-vessel brewkit plus three cylindrical fermentation vessels and a number of conditioning and bright beer tanks. Determined to keep the business on a farmyard scale, the new Kinnegar brewery will be creating its beers in 10hL batches.
June 2013 is the month Rick expects his hair to go grey, with the expected completion of the building, delivery of the equipment and -- all going well -- the first brewday. You can see pictures of the new brewery and follow developments as they happen on the Kinnegar Brewing website.
Beoir wishes every success to both projects and we look forward to tasting the new beers.