This is the fifth run of Beoir's annual awards, seeking to find the drinkers' favourites from among the beers produced in Ireland. Given the ever-growing number of breweries in Ireland, and the range of beers that the established players have been coming out with, competition was understandably intense. A record 150 different beers received a nomination by the members of Beoir who cast their votes through the month of January 2016. Every beer produced on the island of Ireland and commercially available during 2015 was eligible and as always the top three favourites receive awards. Beginning with...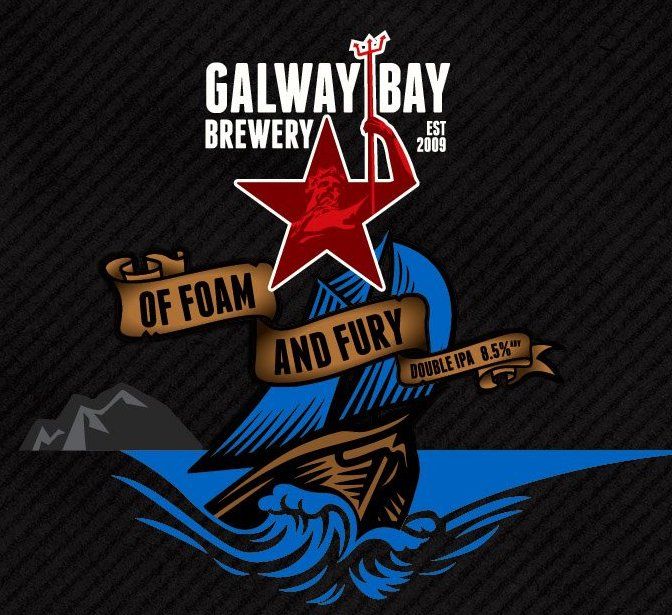 2016 Beer of the Year
Of Foam & Fury
a double IPA by Galway Bay Brewery, Galway City
Galway Bay Brewery's double IPA is no stranger to the Beoir awards podium, having won a trophy every year since its release. After scooping the top prize in 2014 it was beaten into third place last year but has now regained the crown. It polled steadily throughout the month of voting and emerged as the clear winner at the end.
First brewed in late 2013, Of Foam & Fury has become something of an ambassador for Irish craft beer, its big and bright new-world hop flavours making it a world class offering. As head brewer Chris Treanor passes the baton to his successor Will Avery, Of Foam & Fury is a significant part of the legacy he leaves at Galway Bay.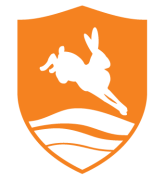 1st Runner-Up
Rustbucket
a rye pale ale by Kinnegar Brewing, Rathmullan, Co. Donegal
This is the first time Kinnegar has featured in the Beoir awards though Rustbucket, brewed since 2013, has always been popular, even spawning a spin-off dark variant: Black Bucket. It's another bright and fresh hop-forward beer, bursting with tropical fruit and with a sharp, invigorating bitterness given an extra edge by the grassy rye flavour. Kinnegar's output over the last year has been phenomenal, with a seemingly endless sequence of experiments and one-offs. The affection that the drinking public has for Rustbucket shows that the core range is by no means being neglected.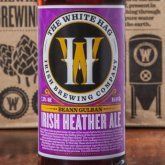 2nd Runner-Up
Beann Gulban
a sour heather ale by The White Hag Brewery, Ballymote, Co. Sligo
Sour has never been so popular in Ireland and it was only a matter of time before one such featured in the Beoir awards. In fact, all three breweries here have been experimenting in the sour genre of late. Beann Gulban, in its current form, first appeared in late 2015. In contrast to the hoppy winners, this is made with heather in place of hops making it an incredibly complex, and unique, flavour experience.
Congratulations to the winners and thank you to all the Beoir members who took the time to vote.